Let's go to the park,

Multi sensorial event food, music, visuals, 2019



Picture: Leif Czakai
Space design: Raphael Coutin
Food: Flat_friday (sixtine blandin & Cecile Espinasse
Visuals: Fraser Mcfee
Music: HNHO & Ko de Beer
This event was part of the Homo Sensorium collateral Events held at Baltan Laboratories during DDW 2019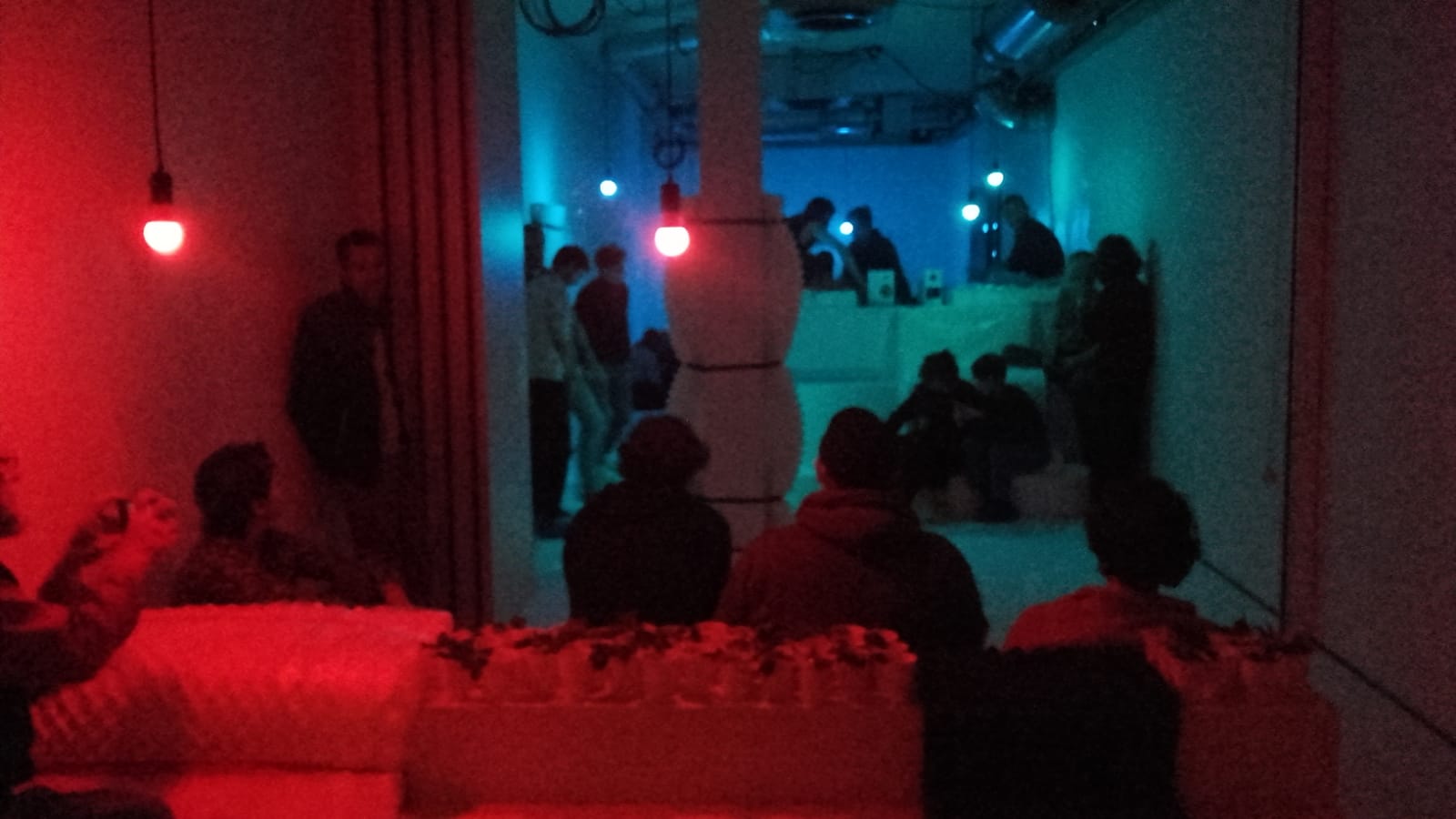 Let's go to the Park is an invitation for a sensorial travel within the city as you have never seen, heard or smelt before. It suggests new appreciations, and pleasurable experiences of Eindhoven by focusing on its plant life forms -and hopes to trigger a longer term curiosity and respect towards them.
From flowerbeds to urban woods, from canal sides to grassy fields, step into Nature's fascinating production of shape, taste, colour and processes.

Flat_friday was happy to guide the audience into this exploration with tasty bites and visuals. We invited VJ Fraser McPhee and experimental musicians HИHO and Ko de Beer to make the experience whole.
If you wish to be part or organise a "Let's go to the Park" evening for your location, you can contact flatfriday@gmail.com